Coming Topics & Episodes
"Career Transformations: The Evolution of Experience, Education and Entrepreneurship into Purpose Filled Lives
"The Web now is Social, Local & Mobile!" are you?
"SoLoMo Instant Commerce with Jack Wrigley, co-founder of Qwiqq!"
"Business Alternatives for Professionals" with Dr. Michael Wach
Career Transitions Series
Career Transitions are a great time to enjoy the privilege of re-purposing our lives.
This show introduces the abundant possibilities each day provides for those transitioning from one job, project or enterprise to another. New opportunities abound in today's world. We'll introduce education / training opportunities, business building models and career development opportunities.
Tune in and get the lowdown on the Career Transitions series designed to inform good folks experiencing underemployment, seasonal or permanent layoffs, business closures, reductions in force, early retirement incentives, retirement and other employer separations.
Information in this series opens real possibilities for real people experiencing opportunities to re-purpose their lives for greater fulfillment.
Recent Episodes
"The Power of the Pivot Point" with Teach Jim, Lead Learner at iLEARNet from Thursday, December 20th, 2012 There are so many transitioning to a new live. They like you are living within the pivot point.
The Pivot Point is the place you initiate positive change in your life. Sometimes Pivot Points come with the help of outside sources.
Lost you job?  Business gone flat?  Transitioning to a new place in life?  Starting a new project?  You are at a "Pivot Point"!  How can you leverage this moment for your greatest growth?
Pivot Points happen all along life.  This episode discusses what you can do for yourself and those around you to help them get pointed in a new positive direction.
Yes you can even enjoy this Pivot Point in your life.  We hope this show will help!
Enjoy the show! 
"Putting Social Media to Work in Your Business" with Tim Haran, Senior Manager of Social Media at USANA Health Sciences came on the show Thursday, November 15th, 2012
Tim helped launch USANA's social media department in 2008 and now manages the award-winning What's Up, USANA? blog, as well as the company's many Facebook pages and Twitter streams — which include more than 100,000 fans and followers.
USANA social media has either won or been named a finalist for nearly 20 awards and Tim was named PR News Blogger of the Year as well as Digital Communicator of the Year in 2010.
If you ever wanted to know how to use social media like a professional and build your business like a corporation you'll want to listen to this episode.
Feel free to follow Tim on Twitter at @TimHaran. He also tweets on behalf of USANA Health Sciences at @USANAinc. To gain a better understanding of how USANA positions its social media, please visit the What's Up, USANA? blog at http://whatsupusana.com or like the company on Facebook at http://www.facebook.com/USANAHealthSciences.
USANA built a "Social Media Digital Download Pack" in August to help educate its audience on social media. It can be found at: http://whatsupusana.com/usana-social-media-digital-downloads/. While most of the content is USANA-specific, there are some items — especially the Social Media Tips — that pertain to a larger audience including show listeners.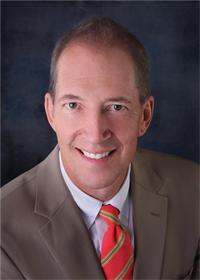 Son of a Broker, Peter Paregg went from 200+ open heart surgeries in a hospital to a rock band on MTV to over 10,000 real estate transactions a year producing 1.5 billion in sales.  Now with 450 agents and $800,000,000 in sales project for this year, Peter shares a ton of insights and perspectives worthy of every entrepreneur and home owners attention.

Please enjoy Peter's life story of pain and glory. His insights are helpful.  He is also preparing a book he considers a "handbook on having better interactions". You'll enjoy this episode immensely.
"Why you don't have a chance at becoming an entrepreneur and what you can do about it!" with Teach Jim, Lead Learner at iLEARNet on Thursday, November 1st, 2012
Best of Show
| | | | |
| --- | --- | --- | --- |
| Ann Sieg | Dale Calvert | Mike Klingler | Norbert Orlewicz |
| | | | |
Archives
You'll find The Teach Jim Show is a featured host over at Blog Talk Radio with over 240 episodes. Please Enjoy!